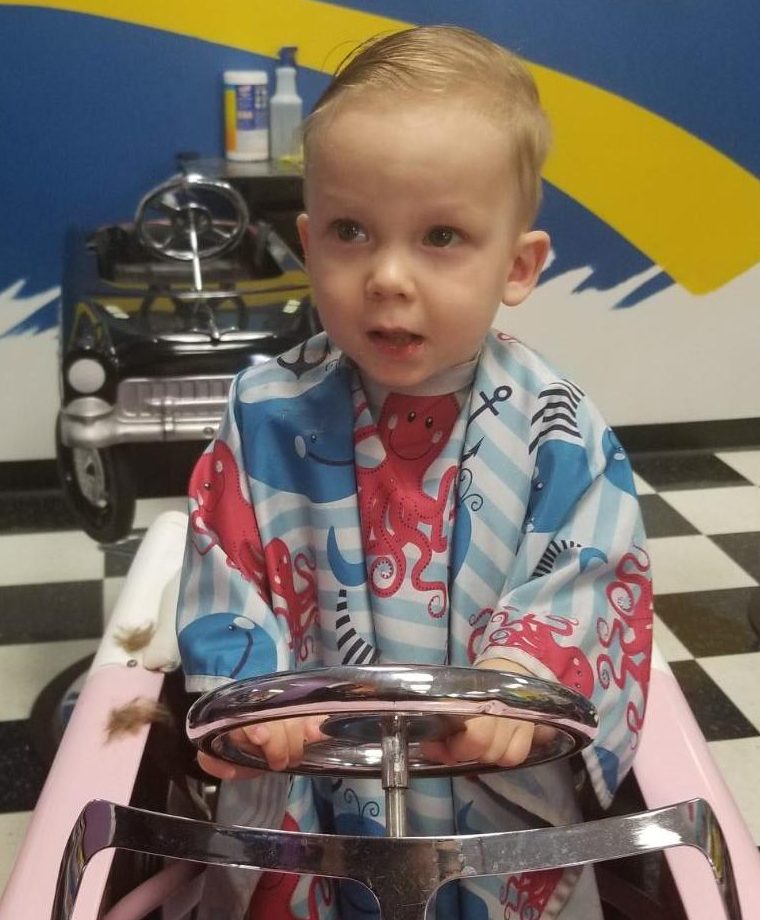 Kiddie Kutters is your destination for family haircuts! Our hair salon in Fountain, CO welcomes mom, dad and the kids (as young as 6), giving you a personalized styling experience that'll leave you loving your look. With stylists well-trained in classic, modern and eccentric cuts, we promise that our services will have you looking phenomenal from the moment you step out of our chair.
Parents love Kiddie Kutters because of our friendly, patient approach to cutting children's hair. We have car-shaped seats that kids love to sit in, as well as toys in the waiting area for them to play with while you get your hair cut. A soothing voice and quick clippers will ensure their haircut is over in no time, so you can get the whole family in and out, hassle-free.
Children's Hair:

Our specialty is kid's haircuts in Fountain, CO! We welcome kids as young as 6 and have experience helping them stay engaged and calm during the haircutting process. Our stylists are friendly and patient, putting your kids at ease while they get a great cut. We even offer makeover parties for little princesses and their friends!

Women's Hair:

Whether you're getting a trim or changing up your whole style, we're here to help. Bangs or no bangs, no matter the length, color or special style, your hair is in good hands from the moment you sit in our stylists' chair.

Men's Hair:

Gentlemen, your best haircut starts right here! Whether you wear it short or long, blonde or brown, we'll leave you with a look that'll knock 'em dead. Our stylists know the classics, as well as the cutting edge looks, so you're always covered. We're also certified barbers who can leave your facial hair looking well-kept.
Get in Touch
For appointment scheduling, contact Kiddie Kutters today at 719-282-6333. We also accept walk-ins, though wait times vary depending on the day and time. We'll always do our best to get you in and out as quick and painlessly as possible. Don't forget to ask about senior and military discounts, too!